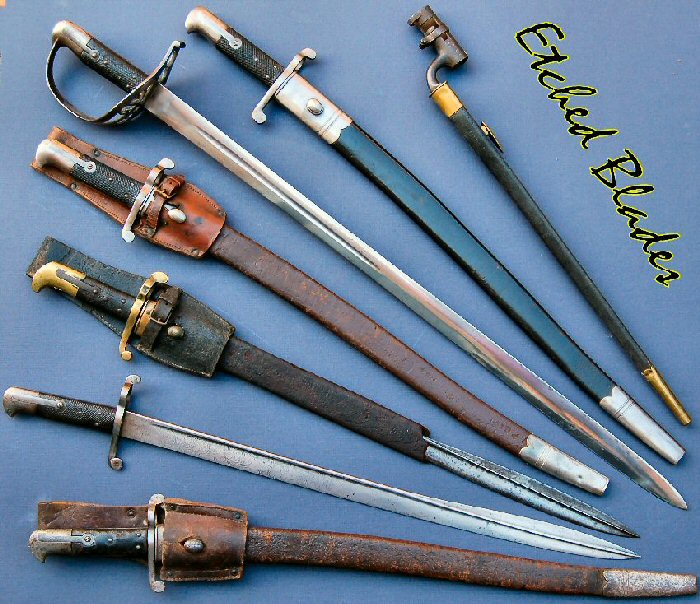 - - O O O - -
Not all etched blades carry retailer names. This fine example was clearly produced by the maker, Chavasse of Birmingham.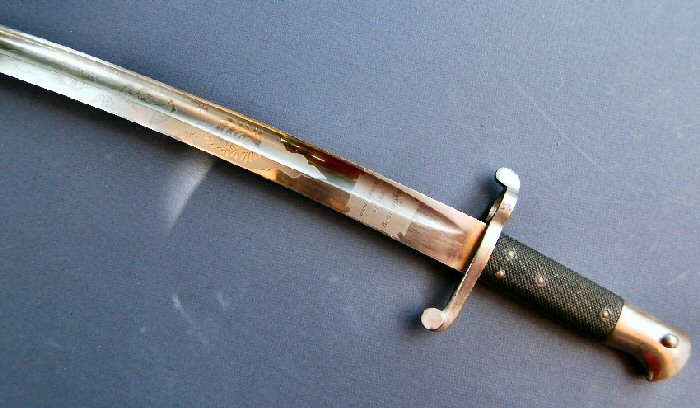 Complete with steel mounted, black leather scabbard, the hilt fitting was originally for a lug and short bar, but has been later modified with the lead filled in.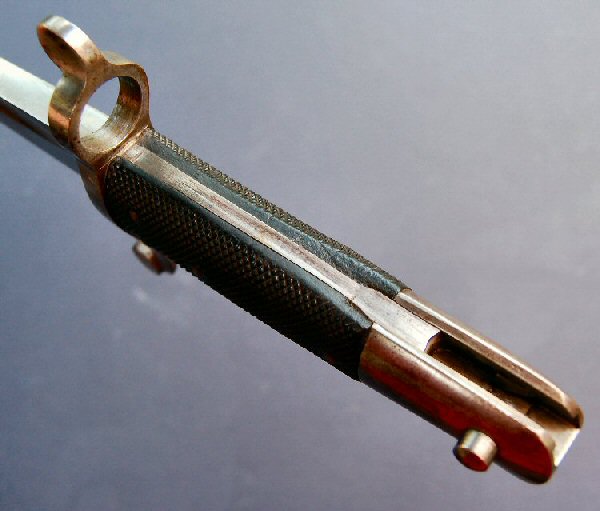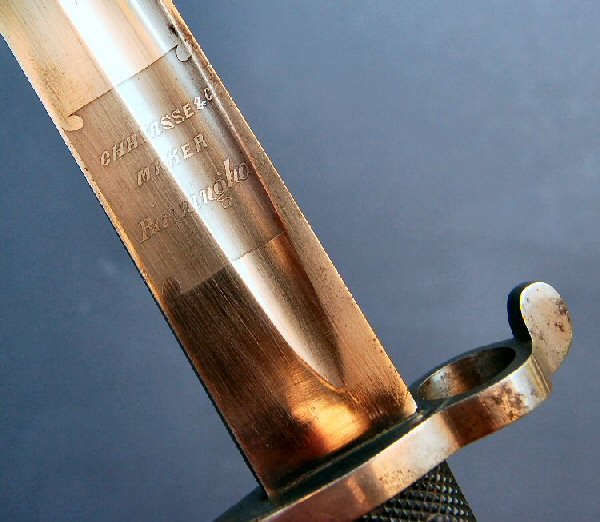 Chavasse clearly wanted to emphasize that they were a maker, not a retailer.
The blade is beautifully etched identically on both sides, with a foliate design encompassing a bugle (Rifle Corps) and Victorian crown, surmounted with a sunburst.
With the exception of a single digit serial number stamped into the end of the pommel, there are no other markings.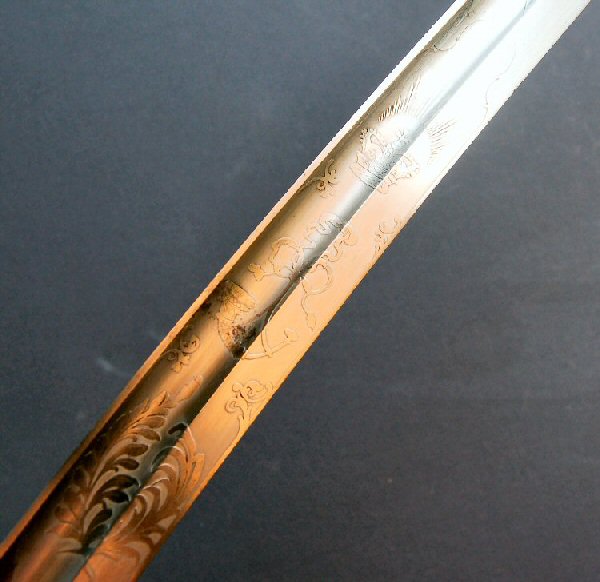 - - O O O - -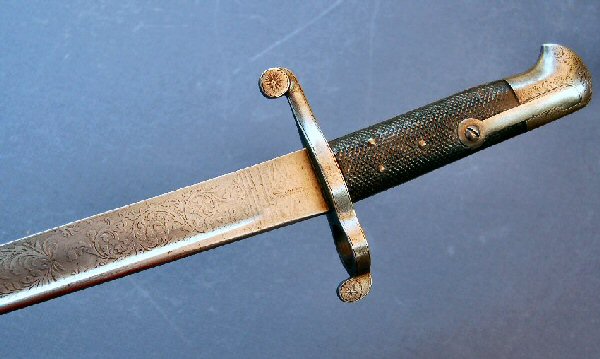 This volunteer Lancaster bayonet is similarly treated, but is even more elaborately embellished. Both sides of the blade being individually etched, and the hilt fittings have been finely engraved.
Both sides of the blade are etched with a Rifle Corps bugle, surmounted by a Victorian crown and sunburst.
However, the lower portion of the etching (closest to the crossguard) on the right side of the blade has an extended foliate design, whilst on left side of the blade displays crossed Union flags. It is also struck with the makers name, CHAVASSE.

The additional embelishment to this piece is the engraving that appears on the left side of the hilt. The following images will speak for themselves.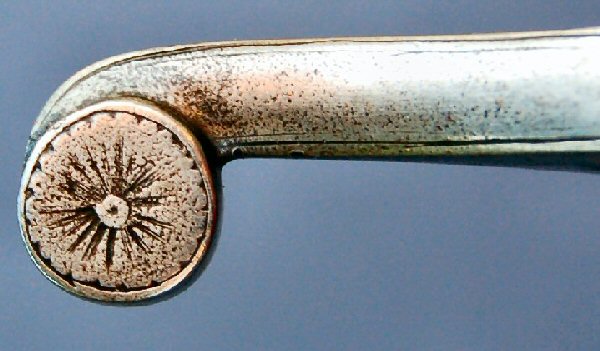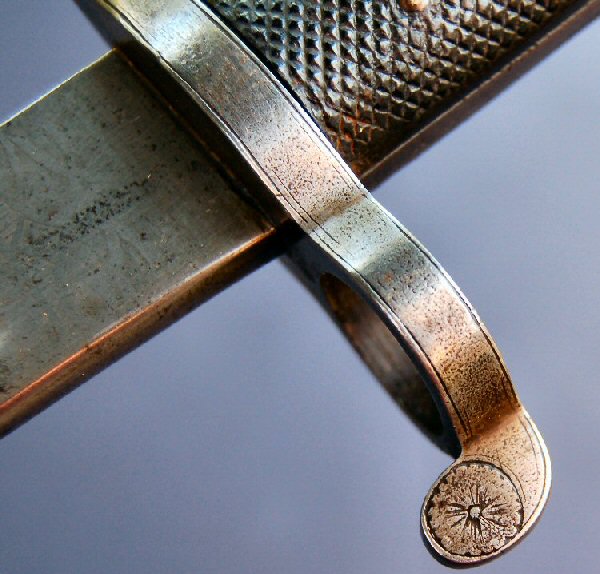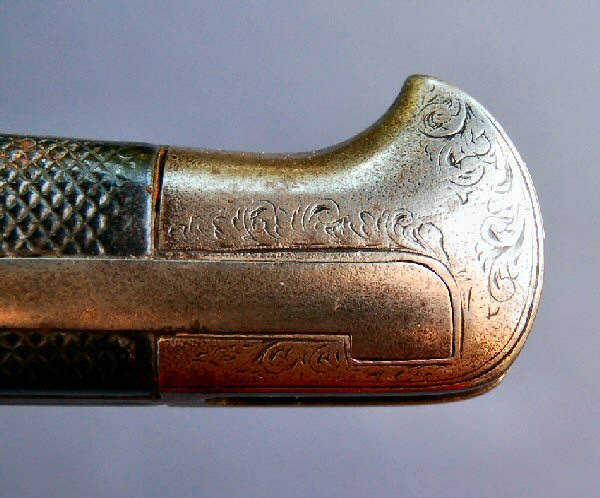 - - O O O - -